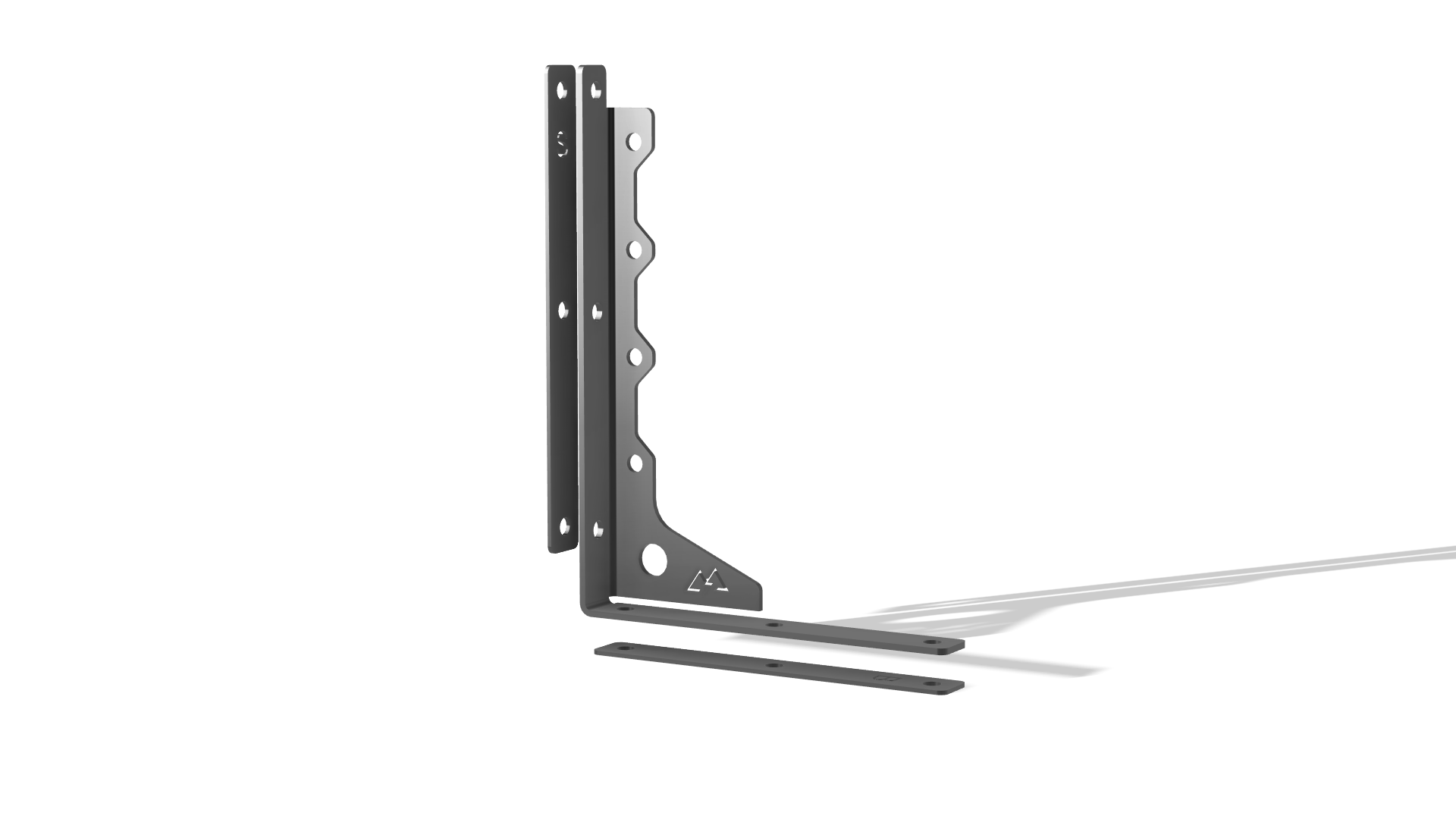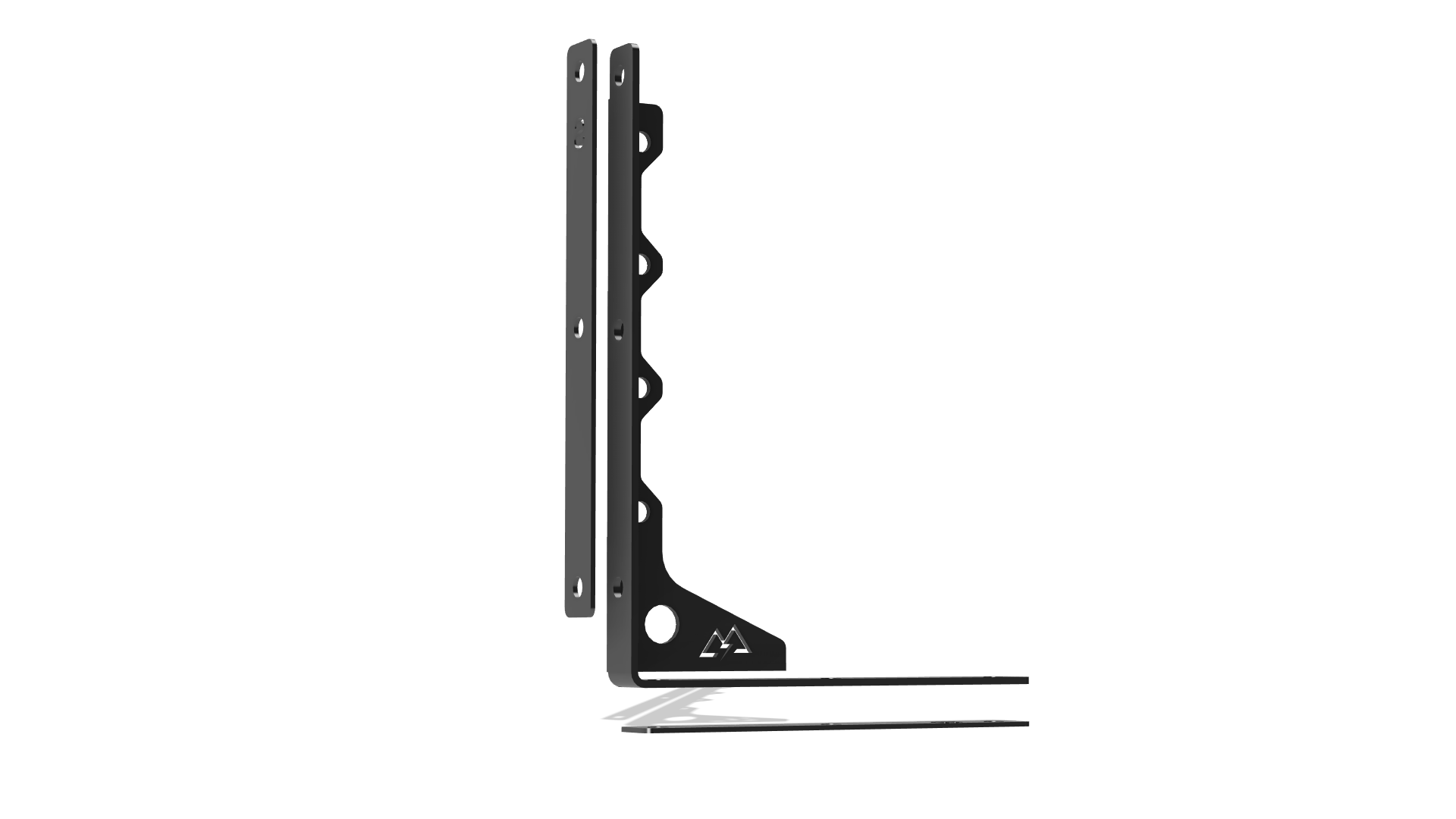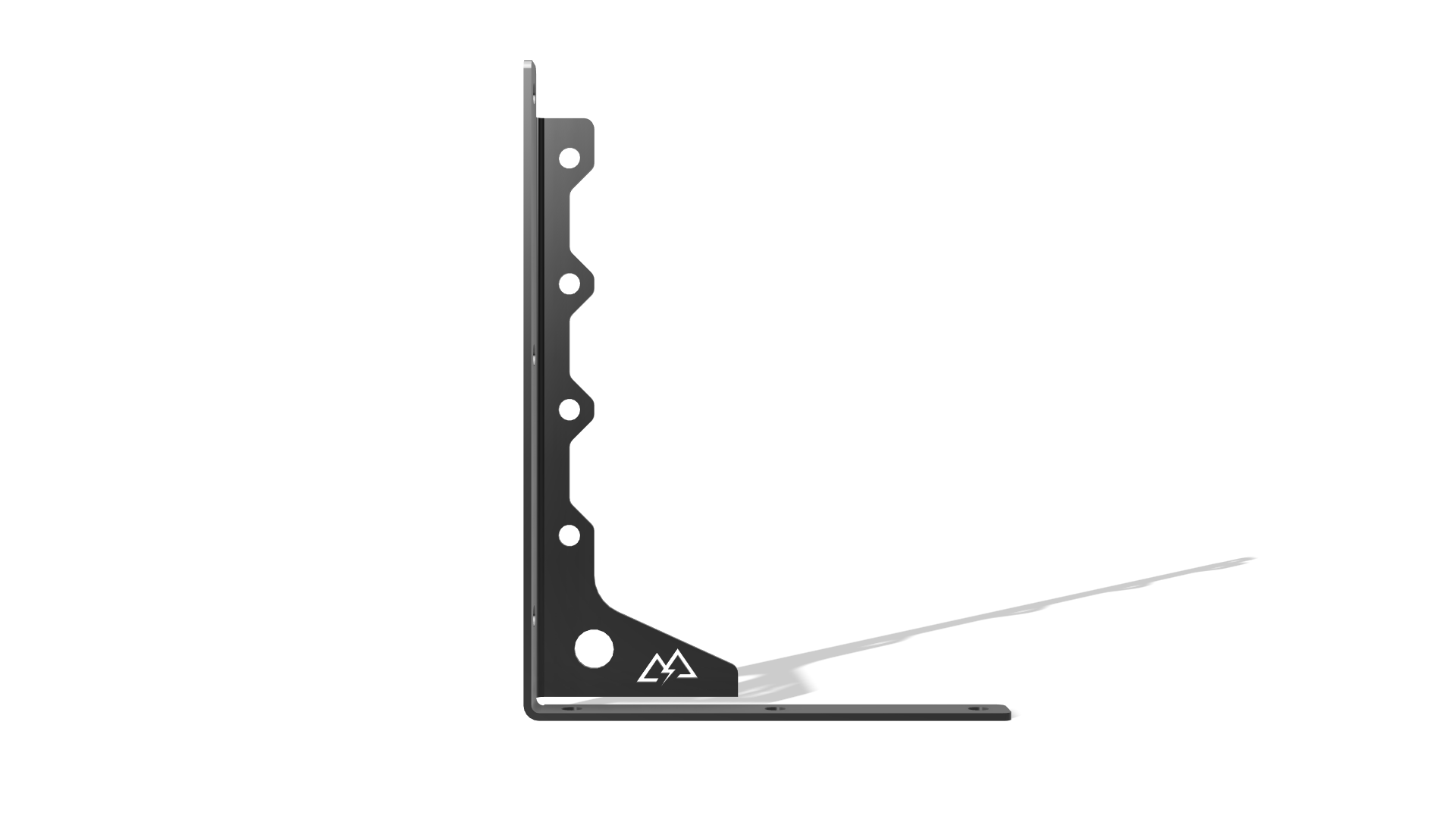 GODZ MFG RAM BED STIFFENER KIT
This item is in production. Items in production will generally ship within 4-6 weeks. Please Call or Text us for the most up to date lead time info.
---
***PRE-PRODUCTION MODEL PICTURED. PRODUCTION UNITS ARE SOLID, CNC FORMED 3/16" STEEL.***

Built for overlanders, contractors and truck enthusiasts alike, the GODZ MFG 2003+ RAM Bed Stiffener is here to provide more strength and tie-down options than ever before. This is the ultimate bed stiffener for your RAM truck featuring CNC bent and welded, 3/16" steel construction for superior durability.

Why do you need this? With increased loads from contractor caps, bed racks and roof top tents going directly onto the bed rails of our trucks, we all need a better way to hold our bed walls square. The GODZ MFG Bed Stiffener is designed to bolt directly to your bed and is intended to reinforce the bed while also providing you additional tie-down points as well.

How is the GODZ MFG Bed Stiffener different? Our Bed Stiffener features a solid 1-piece construction. Our Bed Stiffener is laser cut and CNC formed from 3/16" steel and welded for even more strength. Additionally, we provide you with a unique 1/8" steel backing plate.  This backing plate sandwiches your bed between the plate and bed stiffener itself with the help of 1/2" Grade 8 hardware.

Features:

One-Piece 3/16" Steel Construction

Precision CNC Formed

Welded for Increased Strength

Continuous 1/8" Steel Washer Backing Plate

½" Grade 8 Hardware

Durable UV Resistant Powder Coat Finish

Sold in Pairs

Vehicle Fitments:*

2009-2018 RAM 1500 6' 4" Bed

2003-2009 RAM 2500/3500+ 6' 4" Bed

2003-2009 RAM 2500/3500+ 8' Bed

2010-2018 RAM 2500/3500+ 6' 4" Bed

2010-2018 RAM 2500/3500+ 8' Bed

2019+ RAM 2500/3500+ 6' 4" Bed

2019+ RAM 2500/3500+ 8' Bed

Included:

(1) Driver Side Bed Stiffener

(1) Passenger Side Bed Stiffener

(2) Side Backing Plates

(2) Bottom Backing Plates

(1) Mounting Hardware Kit

*WILL NOT FIT TRUCKS WITH RAM BOX.