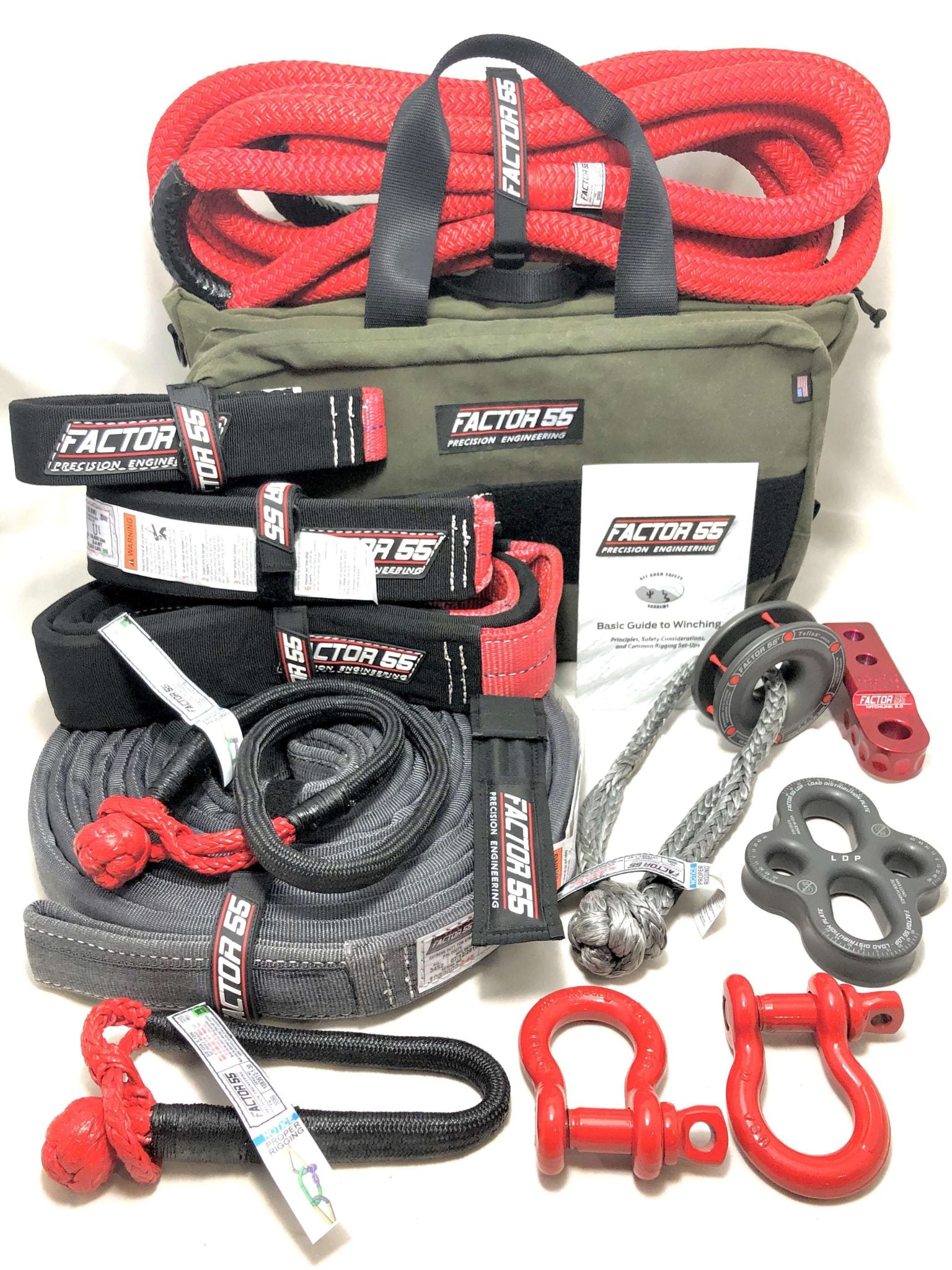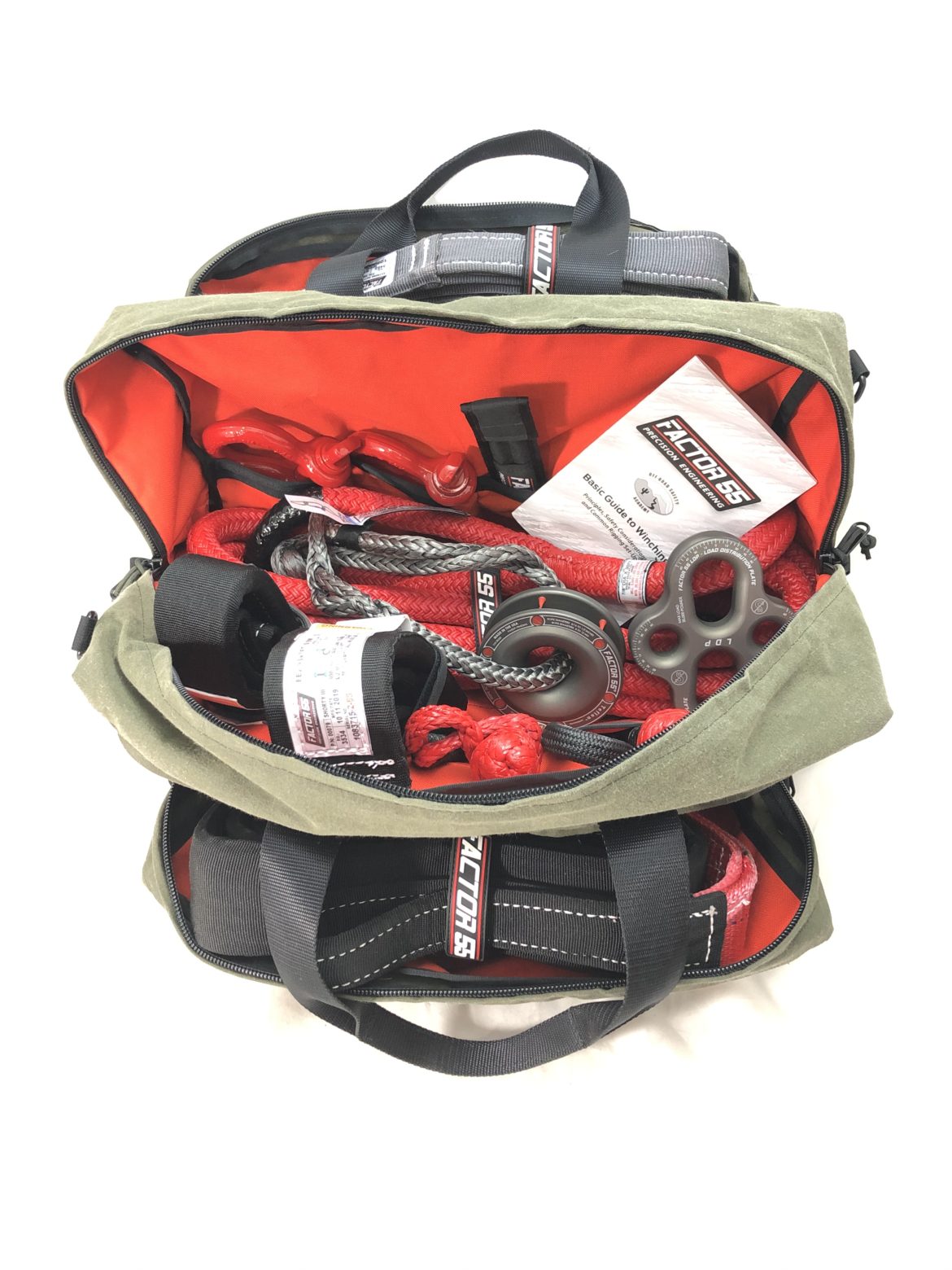 Factor 55 Vehicle Recovery Kit | Borah
May have applicable lead time. Direct ships from Manufacturer
---
Factor 55 introduces the industry's first fully-loaded vehicle recovery kit featuring all MADE IN USA components.

Packed with the essential and advanced tools to safely recover a vehicle in winching and non-winching scenarios.

Complete with Factor 55's Ultimate Recovery Gear Bag- Large, made out of Paraffin waxed canvas, this kit is designed for the extreme offroader, overlander, or Military/SAR/First Responder.

Our Recovery Gear Kits are named after some of our favorite destinations for off-roading adventure, mountain ranges found right here in Idaho.

Our Borah Kit is our largest recovery gear kit and includes:

2 Crosby Shackles 3/4 RED

1 Extreme Duty Soft Shackle 10"

1 Standard Duty Soft Shackle 10"

1 Extreme Duty Soft Shackle 20"

1 Shorty Strap II

1 Tree Saver

1 Shorty Strap III

1 HitchLink 2.0

1 Extreme Duty Tow Strap

1 Kinetic Rope

1 Factor 55 Recovery Bag- Large

1 LDP

1 RRP

1 Fast Fid

1 Basic Guide to Winching

5 Strap Wraps (individual)

 

Bag Fully Loaded- 47 lbs

 

*NOTE- Factor 55 Recovery Kits DO NOT come with gloves or hitch pin. A good quality pair of gloves should be purchased for use in your recoveries. Gloves that fit your hands and are made of quality materials. A quality hitch pin should also be purchased, a lockable or quick release pin that suits your needs best.